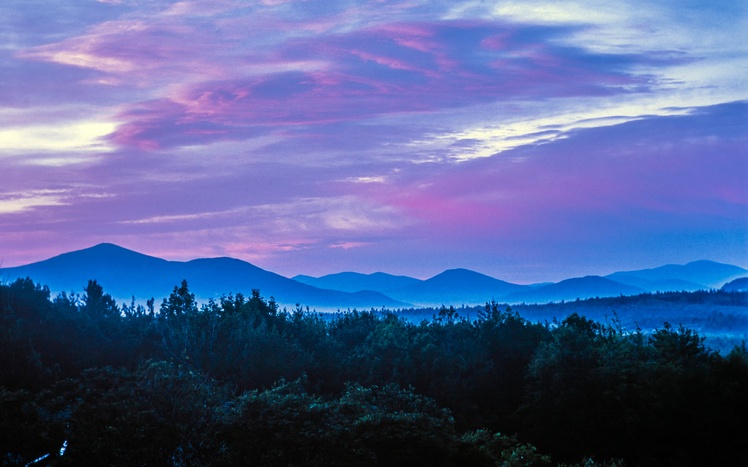 One of the great things about working for the Dartmouth-Hitchcock health system is the proximity to the White Mountains and other hiking and walking destinations. People travel from all over the world to hike the Appalachian Trail and we are lucky enough to have it as part of our local landscape!
Hiking is a great way to alleviate stress after a long week of patient interaction and research, which is why we put together this list of our top local hikes for you to enjoy.
Plan a weekend adventure! Go solo or take the whole family - nature awaits…

Farnum Hill
For a light day of walking through the woods, consider a great local Lebanon, New Hampshire option called Farnum Hill! According to FranklinSites.com, this hill sits at an elevation of 1,336 and is an easy, foliage-filled experience.

Signal Hill
Another easy local walk / hike in Lebanon can be found in Signal Hill. Signal Hill is a good deal grassier than Farnum and offers open fields for the majority of the journey.

Glastenbury Mountain
Made famous by maple syrup and ice cream, Vermont is home to many Dartmouth-Hitchcock locations (Bennington, St. Johnsbury, Wilmington and Brattleboro) and some beautiful hiking areas. Some of those trails are like their New Hampshire counterparts and are part of the Appalachian range part of the Appalachian range.
One of the best hikes along the trail is Glastenbury Mountain. According to vermonter.com, "The hike over Glastenbury Mountain covers a remote and hauntingly beautiful wilderness. The entire backpacking hike of 22.6 miles provides long walks, a choice of camping sites, and plenty of climbing (over 3000 feet in several ascents). There are some day-hike options as well, and less experienced hikers can enjoy this area too. The long-distance view from one of the shelters is spectacular. Hiking here is as good as it gets on the AT in Vermont."

Cheshire Rail Trail
For those who are not quite ready for a mountain experience, New Hampshire offers many local rail trails. Among these rail trails, a favorite is the Cheshire Rail Trail.
It's a long 22.6 mile walk, run or mountain bike trip, but you can get on or off of it in multiple places. The trail takes you from New Hampshire to Massachusetts and is credited as the longest rail trail in New Hampshire.
And, a fun fact, according to All Trails, "this area was visited by the likes of Henry David Thoreau and Ralph Waldo Emerson," due to it's peaceful vibes!

Franconia Ridge
If you're looking for a hike where you spend most of your time above the tree line taking in the natural mountain beauty, choose the 9 miles that make up Franconia Ridge!
According to New England Today Travel during this journey, "Hikers traverse Franconia Ridge from Little Haystack Mountain before venturing on to Mount Lafayette."

Ripley Falls
Are you into waterfalls? Great! You're going to love Ripley Falls. It's a short walk (just 1.2 miles) and it pays off big time with a 100-foot waterfall!
According to VisitWhiteMountains.com, to access this natural gem all you need to do is go to Crawford Notch State Park, "start on Ethan Pond Trail, then follow Arethusa-Ripley Falls Trail to this gorgeous 100 foot waterfall."

Mount Washington
And what list would be complete without the famous Mount Washington? Certainly not this one! While the trail is just 8.4 miles, it is rated as very difficult by NewEnglandWaterfalls.com.
Per their assessment, "views are absolutely fantastic on all approach trails; the most popular route is as follows: Tuckerman's Ravine > Lion's Head Trail loop; the mountain is actually easier from the west side as follows: Ammonoosuc Ravine Trail > Jewell Trail loop." While this hike is a rewarding one, the previously mentioned site and others recommend avoiding it during foul weather and doing a lot of research before making an attempt. The challenge should not be underestimated, but when you're ready - it will be an amazing experience!

—

Are you in the mood for a hike this weekend? We are too! Enjoy it.
And, when you get back, if you are still looking to climb into a new provider career or position, apply to join the team at Dartmouth-Hitchcock!