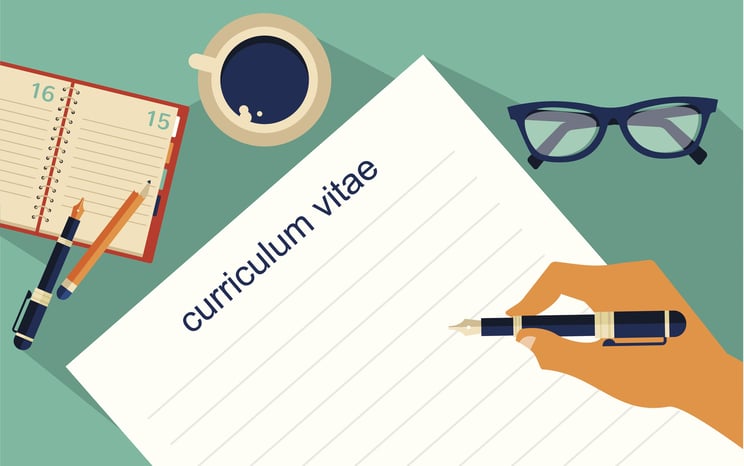 In any field, first impressions are a key factor in making progress toward your career goals. When you start searching for a position in the medical field, it's no different. A professional and comprehensive physician Curriculum Vitae (CV) will set you apart from those who are less prepared and will allow you to show a full picture of who you are to a physician recruiter.
The Association for Staff and Physician Recruiters (ASPR) put together a great PDF called A Guide to Preparing Your CV and Cover letter, of which a curated list of highlights is below:
Tips for Creating Your Physician CV:
Keep it simple. You should definitely include all relevant items, but overwriting can be cumbersome for recruiters.


Leave personal information like your birthdate and social security number off of the CV to avoid identity theft and other major issues.


Make sure you provide a phone number that you can be reached at regularly such as a cell phone.


Avoid time gaps when putting together a CV, as they can be red flags to recruiters.


Make sure your CV is up-to-date. You never know when you will find a new opportunity that you want to apply for.

Tips for Creating Your Physician Cover Letter:


Always include a cover letter with your CV as it helps show recruiters what makes you different.


Address your cover letter personally (versus To Whom It May Concern) to the physician who is hiring or the physician recruiter.


Avoid mass applying with the same cover letter. All positions should be treated individually and given their over carefully crafted cover letter that tells the recruiter or physician exactly why your interests, talents and abilities will make you a perfect candidate for the open position.


Above all, please proofread prior to pushing send. Nothing makes you look less professional than application materials that are riddled with basic, avoidable errors.
ASPR recommends that your format your Physician CV as follows (please note these items are in exact order).

1. Contact Information
Address
Phone
Email

2. Education and Training (include start and completion dates)


Fellowship
Residency
Medical School
Undergraduate

3. Employment/Work Experience


Provide chronological accounting with dates
Include military experience
Include hospital medical affiliations with dates

4. Academic and teaching experience

5. Certification(s)

6. License(s) — State and Expiration Dates

7. Professional Memberships and Affiliations

8. Clinical Research

9. Publications/Abstracts/Presentations

10. Visa Status

11. Personal Information (examples include: hobbies, interests and family)
ASPR also recommends creating a specific email account to send out and house all your job-related information so that your personal inbox isn't overwhelmed by responses and every day emails. In addition, creating a second email address will provide you with the opportunity to look more professional by using something like FirstName.LastName@EmailDomain.com rather than SoccerFan2016@EmailDomain.com, which can definitely turn off recruiters.
--
Creating and constantly updating your physician CV is arguably one of the most important pieces of your physician career. Is your CV ready to go? Consider applying for one of our outstanding provider careers today.