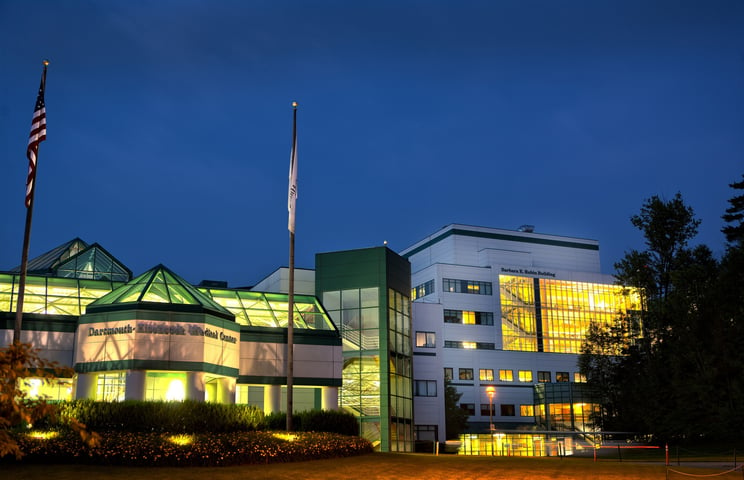 ImagineCare is changing the level of involvement between patients and their healthcare. It is a new process developed by Dartmouth-Hitchcock (D-H) that brings care to the patient via technology. The goal of creating a new, sustainable system of maintaining health before problems occur that may require more extensive care or hospitalization.
Justin Montgomery, APRN, Director of Clinical Integration for ImagineCare states: "ImagineCare provides people with the information and tools they need to make good decisions and become engaged in their own health."
Dartmouth-Hitchcock based the entire idea of this new approach on getting people to think proactively about their health, instead of just reacting when something goes wrong. As people begin to take a more hands-on approach to maintaining their health, they can avoid hospital stays, get well faster when they do get sick, and significantly lower their healthcare costs.
The Technology

The foundation of Dartmouth-Hitchcock's idea is the ability of patients to connect with a team of highly qualified caregivers at any time. A system of remote sensors uniquely suited to the specific needs of each person transmits data to a command center. These sensing devices include newer technology like wearable activity trackers and heart rate monitors and traditional tools like a blood pressure cuff.
At the command center, patient data is captured and analyzed by state-of-the-art applications. These applications were developed specifically for Dartmouth-Hitchcock with the help of Microsoft and combines patient data with data from other reputable and respected sources. The combined results include the latest scientific knowledge and show caregivers the best approach to caring for each patient.
Trained Staff Available

Twenty-four hours a day, every day, specially trained nurses and "health navigators" staff the command center. These people are like an early warning system.

They monitor, report and remain vigilant against potential problems. When something occurs requiring attention, they have several ways available that allow them to contact patients quickly including text messaging, phone call, or video call.
Each patient that enrolls in ImagineCare receives sensing equipment that matches their needs, along with the ImagineCare app. The app works with iOS devices including the iPhone and iPad.
Product manager, McKay Larson, says: "The app is both a method of taking measurements with those sensors and viewing the results of those measurements. You can see trends, and get feedback about how you're doing with goals that you've set."
One of the best benefits is that patients learn about their health by staying involved in the communication process. ImagineCare also has chat applications, including video, which allows you to ask questions and receive answers.
Conclusion

D-H's innovative approach makes you remember the earlier days of medicine when doctors came to you. They were known as house-calls, and they were very convenient for patients. Convenience is an attractive benefit of the ImagineCare system because your healthcare comes to you. You don't have to go anywhere until it's the logical choice.
Another exciting benefit is that by paying attention to your health and communicating with the ImagineCare staff, you build a relationship that is fairly intimate and comfortable around discussing your health needs. Imagine the possibilities.
--
Dartmouth-Hitchcock needs physician innovators who have a strong desire to create the future of healthcare. Would you like to join us?