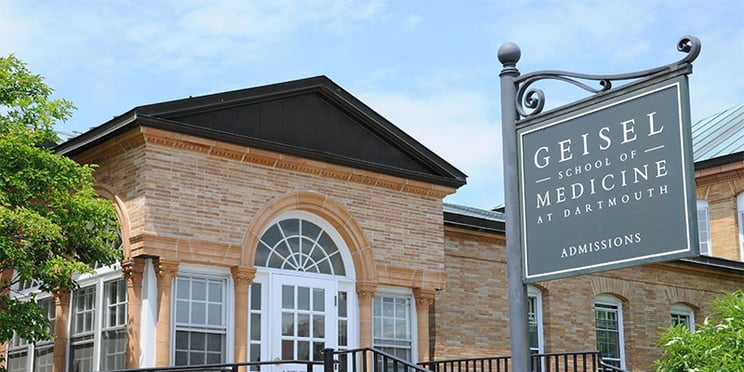 Teaching is one of the more important and rewarding professions today. Educators are charged with passing along knowledge gained and encouraging worthwhile goals and high standards of achievement.
No where is education more crucial than in the fast-paced field of medicine. Individuals who earn prestigious academic appointments at Dartmouth's Geisel School of Medicine are recognized for their commitment to excellence in medical education and research.
An article about academic appointments published by the National Institutes of Health (NIH) stated that successful appointment and development of faculty is one of the more critical tasks for a medical school. The article explains further that this is crucial for creating "a positive academic environment and strong departmental image."
Who Receives Medical Academic Appointments?
In order to build and maintain a high-quality faculty, academic appointments at Geisel and other medical schools are based on a well-rounded body of work. Medical schools look for health science professionals who have demonstrated experience and achievement in both clinical and research arenas.
U.S. News & World Report cites a medical landscape shifting toward a more personalized approach to health care. Rather than viewing symptoms and vital signs in a self-contained vacuum, physicians are taking into account a patient's lifestyle and personal characteristics when prescribing a course of treatment. As a result, experience and skill in patient-centered care is becoming part of the preferred criteria for academic appointments.
Education and Research Roles at Academic Medical Centers
Medicine is unique in the amount of practical experience required for students to earn a degree. The Association of American Medical Colleges (AAMC) breaks down the roles of medical teaching faculty members as follows:
Full-time faculty are members of a school's basic science or clinical departments.
In addition to teaching, basic science faculty members are actively involved in medical research.
As staff members at an academic medical center's facilities, clinical faculty members instruct students and oversee residents and fellows while also treating patients. Many clinical faculty members conduct research as well.
Geisel School of Medicine: A Tradition of Excellence
The Geisel School of Medicine is part of Dartmouth-Hitchcock (D-H) academic medical center. As the fourth-oldest medical school in the United States, Geisel has been the site of several landmark events in medicine, including the first clinical X-ray in the country and the initial use of a stethoscope in medical education, conducted by noted instructor Oliver Wendell Holmes Sr.
The Geisel School of Medicine at Dartmouth has moved into the top 20 of medical schools nationally for primary care, climbing to 18th in the 2015 U.S. News & World Report's Best Medical Schools rankings.
Dartmouth-Hitchcock is an academic health system, serving patients across New England. A national leader in patient-centered health care, D-H is on a path to create a sustainable health system for the region and as a model for the nation. Founded in 1893, the system includes New Hampshire's only Level 1 trauma center and its only air ambulance service, as well as the Norris Cotton Cancer Center, one of only 45 National Cancer Institute-designated Comprehensive Cancer Centers in the nation, and the Children's Hospital at Dartmouth-Hitchcock, the state's only Children's Hospital Association-approved, comprehensive, full-service children's hospital. As an academic health system, Dartmouth-Hitchcock provides access to nearly 1,500 primary care doctors and specialists in almost every area of medicine, as well as world-class research with the Audrey and Theodor Geisel School of Medicine at Dartmouth.
Are you interested in shaping the next generation of physicians and healthcare specialists and how they provide care? If so, consider joining the Dartmouth-Hitchcock system.