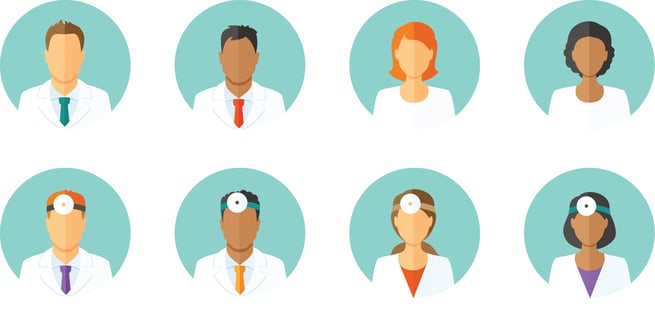 Dartmouth-Hitchcock (D-H) would not be considered an organization that believes in the status quo. To achieve our goal of the healthiest population possible, we have developed a new high-tech system of providing health services. The most critical element of this system is encouraging people to engage more intimately with their health in a proactive manner.
In addition to transforming the way people think and interact with their health locally, D-H wants to become the live well/work well example for the nation. We believe our vision starts with the members of the D-H workforce. Step one of transforming the country begins with D-H employees and their families participating in a culture that provides the tools needed to live happy, healthy lives.
Are Physicians Happy On and Off the Job?
Balancing your professional life and your personal life is difficult for most people, but physicians seem to have significantly more trouble blending the two. Many physicians face a level of professional stress most other people don't, and this creates a barrier to the live well/work well lifestyle.
Physicians are responsible for making decisions that affect people's health in a direct way. The pressure can be overwhelming, particularly early in their career. Increased stress causes fatigue and the possibility of error. Physicians wrestle with that fear which can add lack of confidence. The fear leads to stress and one more barrier to the live well/work well philosophy.
How Many Hours Do Physicians Work on Average?
In a groundbreaking study of medical worker's financial health, the 2014 Work/Life Profiles of Today's U.S. Physician, the research showed that most physicians work between 40 and 60 hours per week with about 25% working between 60 and 80 hours.
Long hours leave precious little time for things like family, exercise, and relaxation. Approximately one-half of respondents answered yes when asked if they would like to work less.
Another disheartening find in this study is that those in certain medical specialties, particularly physicians caring for the sickest patients work the longest hours and experience the lowest levels of satisfaction.
How Dartmouth-Hitchcock Is Different
At Dartmouth-Hitchcock, achieving our vision of a healthy, proactive community is priority number one. Our vision is to create a population in our region that is as healthy as possible. We also want to be an example to all of what is achievable. We believe our first step in reaching this vision is with our employees.
Our leadership at D-H encourages improved employee health by creating a culture that supplies access to resources and services that promote making healthy choices. We also give workers the time to learn how to maintain their physical and mental well-being. The culture sets the stage for a work/life balance the helps people stay vigorous for a good long life.
D-H provides many health related services to help our employees improve their lifestyle, including:
Monthly tips
Mindfulness Training
One on one health coaches
Health and wellness classes
8 Weeks to a New You (PDF)
Challenges
Nutrition classes
Smoking cessation classes
D-H even provides classes and workshops that teach how to grow and prepare healthy food in healthy ways.
The hope is that by teaching our employees how to create the live well/work well lifestyle for themselves, they will, in turn, focus their knowledge and energy on motivating their patients to do the same. These visionary activities will provide the example that creates a healthier population.
--
Would you like to join a system that focuses on both staff and community health? Then consider Dartmouth-Hitchcock, when you start searching for your next provider career opportunity.